The Allen Engineering Drum Top Sprayer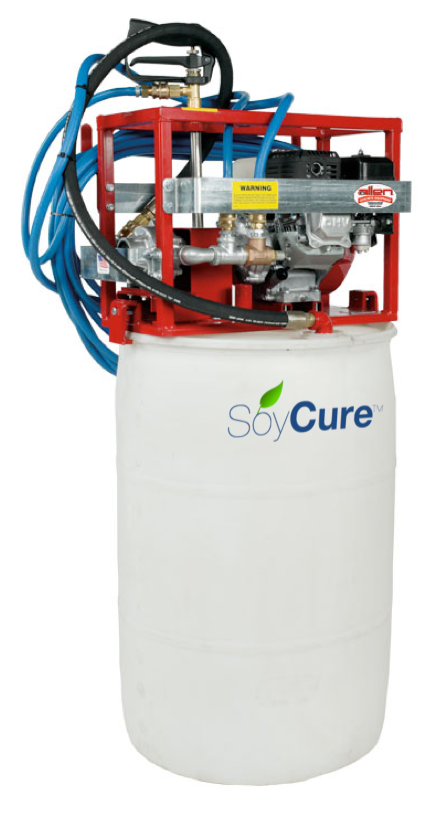 We are pleased to announce that we have teamed with Allen Engineering to offer contractors an opportunity to get a free PS 7560 sprayer for their next large project (contractor is eligible one time only). A $2,500 value!
The PS 7560 includes the following:
Spray Gun with Fan Tip 4020
50´ (7.6 m) of hose
Honda™ GX120 (118cc) Engine
7.5 Gallons per Minute
Sprays up to 30% solids
Eligibility requirements are:
M50K sf project with HydroMax treated concrete.
Purchase 5 drums (275 gals) of SoyCure Sealer or SoyCure Cure & Seal.
After eligibilty conformation, a complete spray system will be shipped to your customer compliments of ProCure.